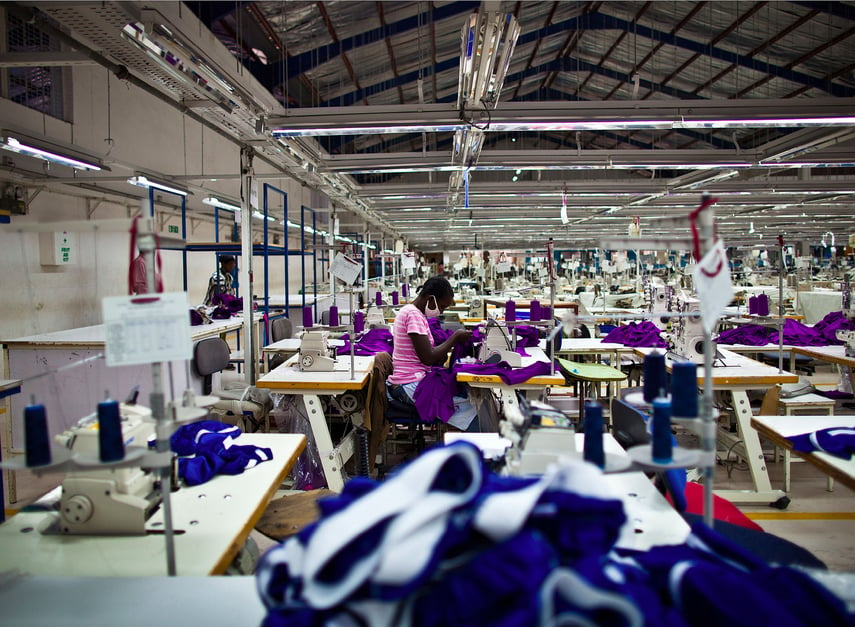 President Obama announced a major trade partnership with sub-Saharan Africa aimed at expanding trade both with and within the growing nations.
This initiative, titled "Trade Africa," is designed to better fascilitate trade in Africa by focusing on moving goods across borders faster and more affordably, a process that in some African countries can be very laborious.
Africa has long been on the radar as one of the next apparel sourcing hot spots to spring up, but there haven't been many significant developments over recent years to help bring this to fruition until now. The US governmnent has set a goal of increasing East African exports to the United States by 40 percent and doubling trade within East Africa.
"We'll work with the countries involved to modernize customs, move to single more efficient border crossings, reduce bottlenecks, and reduce the roadblocks that stymie the flow of goods to market," Obama said. The trade initiative is starting with just Burundi, Kenya, Rwanda, Tanzania and Uganda. The eventual goal is to set a pace for progress that can eventually be replicated across the entire continent in years to come as the infrastructure is properly built out.
What this Initiative Means for the Apparel Industry
Africa will soon be open for more apparel business. In the year 2000, when the African Growth and Opportunity Act (AGOA) was created by the US, African countries were granted the ability to export over 4,000 products, including hundreds of apparel products, to the US duty-free. The success of that act was muted with many Chinese manufacturers exploiting the duty-free status in these nations as an opportunity to ship goods through them and onto the US without import taxes.
This is welcome news to the apparel industry which has become incresingly dependent upon China as a global world power for sourcing, in a large part because they have the most conducive internal infrastructure already built out. China has risen to the top of the manufacturing world in several industries because of their high production capabilities, low costs, and their supply chain infrastructure that allows them move goods quickly to their destinations.
Not many other countries around the world have the right blend of low cost, high production output, and supply chain infrastructure to effectively compete with China, which over time has created a dependency that can eventually be exploited.
The Trade Africa initiative presents an opportunity for apparel brands to take advantage of African sourcing opportunities as the infrastructure rapidly becomes more supportive of exportation. The duty-free status these nations benefit, combined with a strong infrastructure will soon make for a powerful alternative sourcing destination for apparel brands.