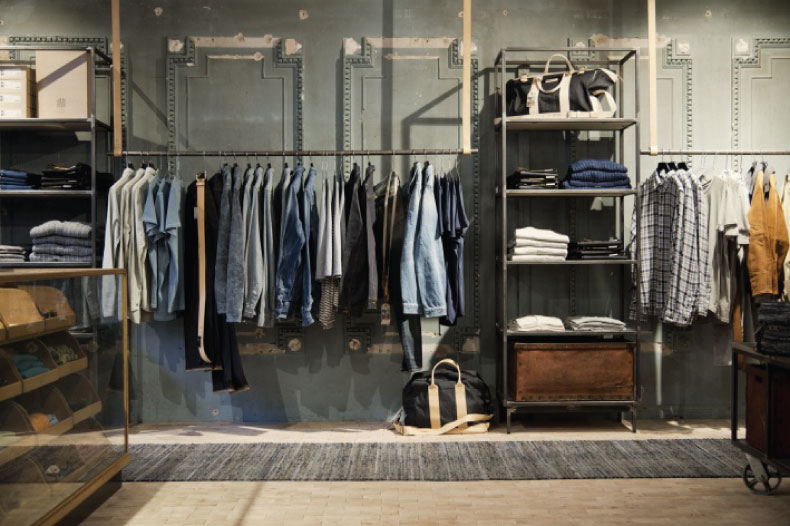 Apparel Brands are in desperate need of efficiency within their supply chains. Here are a few technologies that will help you save time, money, and get more done all at the same time.
Well-established fashion & apparel brands have gotten efficient supply chain management down to an exact science. Here are some of the technologies that enable them to excel.
In today's world of fashion & apparel, brands are utilizing several technologies to innovate within their supply chain and stay ahead of the competition.
Brands are using these technologies and processes to achieve higher profit margins, make more efficient use of internal resources, get product to market quicker, and much more.
There are numerous pieces of the apparel supply chain that can be made more efficient through technology. One area that innovation can make a huge difference on is with apparel trims. When done properly, opting for a technologically advanced trim solution has will have a long-lasting positive impact on a brand. Here are 5 technologies that are adding efficiency to the apparel supply chain:
1. Trim Solutions with web-based management platforms
Choosing a Technologically Advanced Trim Supplier that has a web-enabled management platform where you can make your trims work for you is crucial. Browse online catalogs, keep track of trim designs, manage invoices, monitor global inventory levels, and receive shipment details all in one central location online. Providing this level of supply chain visibility both frees up company resources and cuts long-term costs way down.
2. Integration with your system
Direct XML integration with your existing apparel management systems means saving effort for both brands & suppliers, but ensures that orders are started on immediately upon receipt.
3. Real-time trim allocation
Having the ability to allocate physical inventory and production according to priority means that you can make adjustments on the go. Automated systems utilize existing global inventory levels and product ship dates to maximize efficiency, prioritize trim requirements, and provide the lowest cost solution.
4. Order consolidation
With an automated system, brands have the ability to consolidate their trims by garment purchase order or by cut. This cuts down shipping costs significantly and means you can get your trims delivered to exactly where they need to be with maximum efficiency.
5. In-house Testing & XRF Scanning
Advanced trim suppliers utilize XRF scanning capabilities to test all items for restricted substances and upload testing certificates directly to the item profile & customer admin panel, providing instant test results.
Utilizing the Best in Supply Chain Technology Pays Off
Trims are a small part in the overall Apparel sourcing process, but they make a big difference. Choosing the wrong supplier or opting to source each individual trim yourself to save an extra penny or two is an inefficient system that's lead to higher overhead costs that brand's truly cannot afford.
An automated trim solution can offer a significant added value into a brand's supply chain. This direct visibility into trim production and in-depth details along each step along the way is priceless for brands that value a strong supply chain.
In an industry that is so price-sensitive, automated trim suppliers offer so much more than just competitively priced products, they enable brands to maximize supply chain efficiency and focus on their core strengths without worrying about their trims.