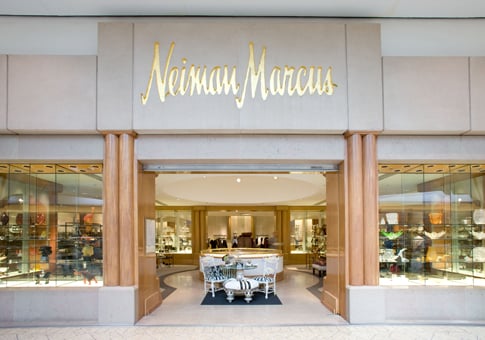 Luxury fashion and apparel retailer, Neiman Marcus announced today that it will be seeking to raise $100 million in an IPO geared to reinvent its shopping experience for customers.
Innovation often comes with a high price tag, one Neiman Marcus is willing to pay. This technologically savvy retailer was first in their industry to implement a customer loyalty program in 1984 which now accounts for 40% of all brand revenue per year. They didn't stop there.
Neiman Marcus is regarded as a technology leader in the luxury retail industry. In 2000, they were the first in the industry to expand into online retailing, a that decision truly set them apart from competitors by getting a head start in a space that would soon grow to capture increasing portions of yearly sales.
It's no secret that technology is revolutionizing the retail industry at a staggering pace. With increasing numbers of customers utilizing mobile devices and tablets to browse & shop, Neiman Marcus has recognized the need to cater to the experience that their customers desire.
In filing, Neiman Marcus says it plans to use funds to blend the online shopping experience with in-store shopping. It also plans to expand locations of its Last Call and Cusp stores.
Major global retailers are either ahead of the curve, struggling to keep up, or going out of business as a result of their position on adapting to the latest online technologies. New online retailers have sprung up and experienced rapid growth through utilizing a number of new & emerging technologies to offer their customers a seamless online shopping experience from all types of devices.
5 Technologies Worth Investing in for Retailers
1. Product Video Demos
Online retailers have long since been using product photography on online stores to showcase various different product views to customers. Having a quick 30 second product demo video makes a product much more "real" to customers and can show off aspects of products that could otherwise be missed by photographs. Online retailer Zappos.com has received a lot of attention for their implementation of product demo videos.
2. Suggested Items
Displaying "suggested" or "similar" items on each product page has proven to be a very lucrative strategy for increasing average online order value. Suggesting a similar item to your customer encourages them to further explore your product offering and become more likely to purchase multiple items at once. Online retailer NastyGal.com executes this tactic perfectly.
3. Ad Retargeting
Ever notice ads of the exact product you were checking out online appearing on different website? This technology enables online retailers to utilize cookies that are stored in your web browser to detect product pages and items you've added to shopping carts but subsequently abandoned the purchase. They then serve up ads to you that have a much hhigher success rate since you've identified yourself as having an interest in the product. Industry leader, AdRoll.com claims that their clients get an average of $10 in revenue for every $1 spent.
4. Automated Marketing
Once you've become a registered user with an online retailer, this technology allows them to track your actions on their website. They can then set up rules that trigger specific offers, emails, or content to be sent directly to your inbox based on specific actions that you complete. Marketo is a leader in this field.
5. Social Media Tools
There have been an incredible number of social media tools emerging in recent years that are designed to grow your network size and convert those within your network into customers. From Social CRM tool Nimble to social media search engines that are designed to help you identify tags and selling opportunites, there's no shortage of tools to make the most out of your network.
Recognizing the trend of customers shopping increasingly online has enabled Neiman Marcus to already become the luxury retail leader in this industry. Earlier this month the company reported that its third-quarter net income increased 13 percent on stronger sales, largely online. Revenue from its online business jumped 15 percent in the period.
It's hard to speculate which technologies the retailer will begin implementing to create the desired user experience envisioned for customers. What remains true is that Neiman Marcus' investment in honing its online shopping experience shows that they're truly committed to being the leaders in the industry.
What other technologies are revolutionizing the fashion & apparel industry?